China Kitchen
1830 Lincoln Ave Ste J, Anaheim, CA 92801
Order now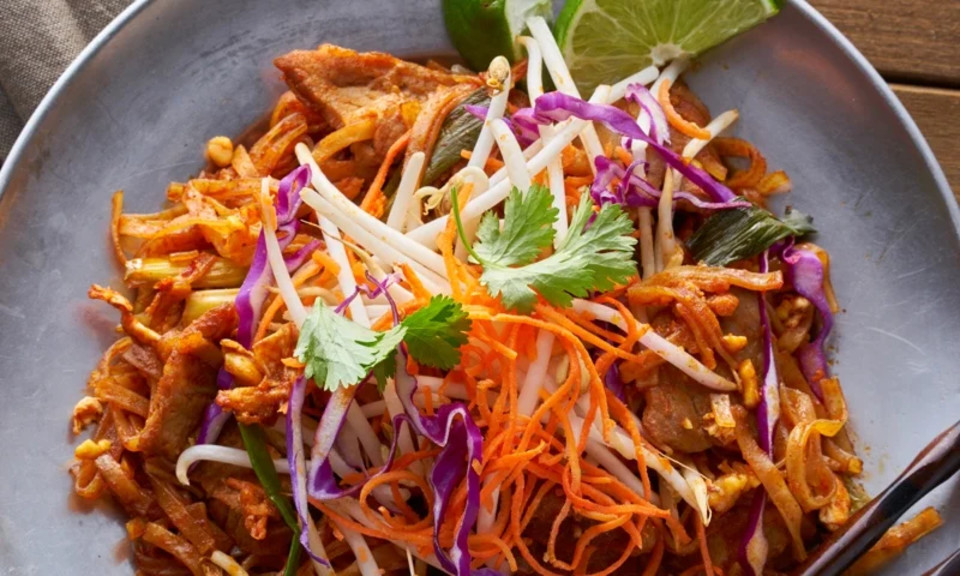 Murt
Excellent food - generous portions - enough to share or save for another meal- good service, I try to call between rush periods for faster delivery but sometimes I forget.
I had the shrimp tempura roll - very good actually. Not soggy at all.

One problem was they ran out of the chicken I had ordered with it - and was really not able to substitute anything for it - I guess I sort of expected them to ask, they didn't, and my mind just sort of skipped over that point and so my order was shorter than I had wanted. Other than that thought the food was hot and spiced perfectly. I definitely will buy again.
Shondrea
First time ordering from this restaurant. I am pleasantly pleased with everything. The food looks as good as it tastes. Everything was neat and fresh. Their Thai tea with boba is to die for. Good portions. Needed a tad bit of seasoning, but salt can be added at home to taste. I never have any issues with Grubhub timing or drivers and this was no exception. Highly recommend this restaurant. Yummimess.
Brian
Really good. The house tofu is tasty, and stayed mostly crispy. The black bean sauce is great, not too salty. The orange flower beef was awesome, but I should've gone for the large. Definitely enough for dinner and lunch the next day. Delivery was right on time.
Bradley
I have finally found a Chinese restaurant in the Los Angeles area that is superbly true Chinese food and not garbage like 99% of the rest of the places
Tracy
The food was great and came early served hot and the order was perfect except I ordered chocolate cake and received cheesecake but it was really good!
About us
Asian, Chinese, Dinner, Lunch Specials
Today

Delivery: 11:00 AM - 10:55 PM

Takeout: 11:00 AM - 10:55 PM

Delivery

Monday:

11:00 AM - 10:00 PM

Tuesday:

11:00 AM - 10:55 PM

Wednesday:

11:00 AM - 10:55 PM

Thursday:

11:00 AM - 10:55 PM

Friday:

11:00 AM - 10:55 PM

Saturday:

1:00 PM - 10:55 PM

Sunday:

1:00 PM - 10:55 PM

Takeout

Monday:

11:00 AM - 10:00 PM

Tuesday:

11:00 AM - 10:55 PM

Wednesday:

11:00 AM - 10:55 PM

Thursday:

11:00 AM - 10:55 PM

Friday:

11:00 AM - 10:55 PM

Saturday:

1:00 PM - 10:55 PM

Sunday:

1:00 PM - 10:55 PM